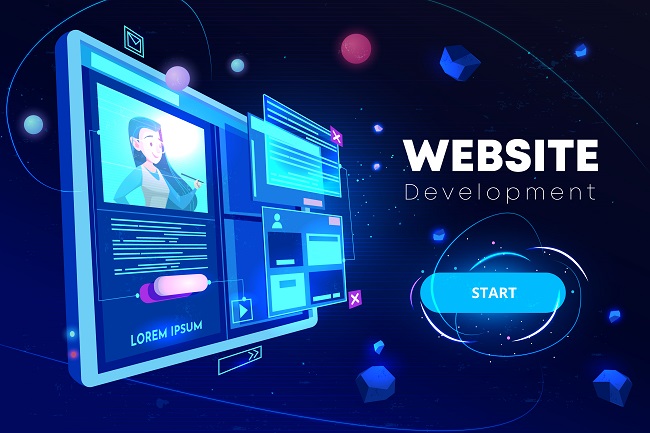 When we hear the word "creating a website", what generally comes to mind is that the process is a hassle. Write HTML, CSS layouts, and much more. But, that's 2000's problem. Now just use Divi Builder for WordPress, and your website will be much more attractive to look at. Make no mistake, the appearance of the website for the current company is the same as the one you set up your store. Surely people are more interested in stores that are neatly arranged, clean, and beautiful, right? But of the many website builders on WordPress, why should you use Divi Builder? Read more in this article.
Here are some interesting features that you can use in Divi Builder.
Real-Time Design
You don't need to bother refreshing your website for every setting you make, everything works in real-time and of course it's easier to set up.
Click-and-type
Forget typing panes that make you lose focus, just click where you want your text to be placed and type there. Think of it as working on Powerpoint.
class="code-block code-block-9" style="margin: 8px 0; clear: both;">

Customizable
Divi Builder provides custom fonts, colors, spacing, and even CSS if you need to.
Import and Export
Divi Builder can save your layouts into a library, and can be used for other projects.
Premade and Templates
Difficult to determine the theme of your website? Don't worry Because Divi Builder provides ready-to-use themes. Just set according to your taste.
Then,
for such features how about their use? Undoubtedly, its use is very, very practical. Check out the following step-by-step steps to start your journey using Divi Builder. (Don't forget to download and install the Divi Builder plugin on your WordPress to get started, OK.)
Start with Layout
Divi Builder already provides layouts that you can use, just choose the one you like and build from there. Using layouts speeds up your time in creating a website.
2. Adding a new Section

Once you've chosen your layout, it's time to fill in and write. Just click on the Section you want to write the content for.
3. Adding Columns
So that your writing is neatly organized and doesn't look like an essay assignment, use the Column feature. Column function is to divide your writing into rows of columns. Use for writing or paragraphs that are too long.
4. Adding Module
Modules can be used to add certain features to your section. Examples such as image attachments, videos, or headings such as titles.
5. Page Settings
You can adjust the overall appearance of your website using Page Settings. For example, if you want to display a mobile, tablet, or desktop version of the website.
6. Edit History
You don't have to bother pressing the Undo button many times because there is an error in one of your website elements. By opening Edit History you can view and edit the specific settings you made on your website.
7. Save
If you have finished making settings on your website, just press the save button. Congratulations, you have created your website using Divi Builder.
Now creating a website doesn't have to be difficult anymore, because there are many website builders on the Internet, for example Divi Builder. In addition to using the internet, it's good for us to know how to make a website that is good and right, of course it is also interesting to see. For those of you who are too intimidated by hearing the word "create a website", please try using Divi Builder and chances are your fear will disappear.


Create by Ipadguides in category of Website