Are you dissatisfied with your sales results? Or even people don't want to buy your product? The solution the best solution is Tripwire Marketing. With tripwire you can easily sell expensive products.
Tripwire marketing is the best solution in increasing sales, With the tripwire method you can make more sales, you can even upsell or crossel more easily.
Want to know what tripwire marketing is, the methods and ways of doing a tripwire offering? Let's see the information!
What is Tripwire Marketing?
Tripwire Marketing is the practice of convincing and offering products at low prices with the intention of selling those products that cost more later.

The Tripwire Offer is intended to increase the acquisition of first-time customers by taking advantage of less expensive products. After a lead becomes a customer with the tripwire method, then the customer will be segmented to get more leads.
Frequently used ideas or techniques for Tripwire Marketing:
E-book
Webinar
Video Tutorials
Product/Service Trial
Consultation
Partial product
Downloads
Once the tripwire offer is accepted by the target audience, the tripwire subscribers will be segmented into separate lists. This list of customers will be used to create marketing campaigns to start more targeted sales.
Tripwire
marketing is a way to convince your target audience to buy your product/service at a low cost. The tripwire offer will trigger a marketing campaign so that buyers are interested in buying more expensive products. Not only that, you can also slowly bring back lost customers to use your product/service.
Methods Used in Tripwire Marketing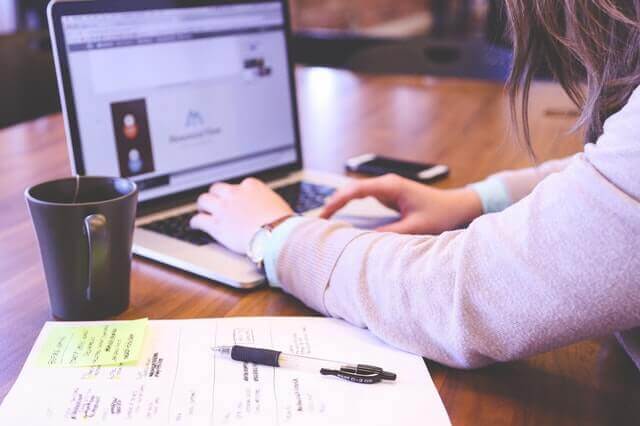 There are several ways to do a Tripwire offer, these two methods are the most frequently used in tripwire marketing. The following methods are used in the Tripwire offer:
1. Attract customers with cheap offers
For example, you create an online course website that provides digital marketing training at a price of Rp. 1.500.000 With materials on Search Engine Optimization, Search Engine Marketing, Social Media Marketing, etc.
class="code-block code-block-10" style="margin: 8px 0; clear: both;">

According to some people, the price is too high. Therefore, you can create a small course that complements the main course on digital marketing. You can appreciate the course cheaper, for example Rp. 250,000.
Then you can start crafting and managing a marketing campaign with your little tripwire course earlier by showing your customers that you deliver what you promise.
That way they start thinking about starting your main course, you just have to devise a strategy to convert it to a bigger product.
2. Marketing strategy based on consumer behavior
For example, you are a service provider, one of the customers (Customer X) has been your loyal customer for 9 months, then suddenly customer X cancels his service. That's tripwire.
Then
you use email marketing to retract Customer X by asking what went wrong or you will improve your service trying your best to improve the service.
So from here you start offering deals that X customers are unlikely to miss. For example, offering the same service with other service bonuses for free within a few months. With this method you can get those customers.
There are 4 components to consider to create a more effective front-end offering:
The products offered are relatively cheap/affordable
High quality
Related to the main product
Easy to use
How to Create a Tripwire to Increase Conversions
1. What does the target market think about the product
What products are offered? How much does it cost? These two questions are the most important part because you need to know about your product in the eyes of customers. It's important to know what customers think about your product or service.
There is a possibility that the target market thinks your product is too expensive, so you will find it difficult to target the existing audience. This often happens when you are just starting out in the business so you still haven't built enough customer trust.
id="2-menemukan-produk-layanan-dengan-penjualan-terbanyak">2. Find the Products/Services with the most sales

If you sell multiple products or services, find out which products/services are getting the most sales. Make it a tripwire because the most popular items will be asked for more.

After that, Create a new version which is cheaper, but still has value.

Don't focus on taking big financial profits for your business. For example, if you sell ebooks, don't give ebooks away for free just because they don't sell well.
3. Collect Leads and Start a Campaign With Tripwire Customers
You are free to use any technique or method to collect leads, you can share a special tripwire ebook to get an email list. Or by selling tripwire products/services.
When you manage to get leads or sell tripwire items, don't just stop there. Start offering them your product and explain the value they receive from your tripwire product. Direct them using a CTA in email marketing to your landing page or product page.
4. Follow Up Customers to Request Feedback
Don't forget to follow up customers to ask for feedback on products/services, never miss the opportunity to get direct feedback from customers. You don't have to force them to fill out surveys or answer polls. Let them at will to fill or not surfey that you give.
5. Highlight Tripwire Products on Website
Highlight tripwire products on your website, you can create custom navigation for your tripwire products/services. Don't forget to stress the value proposition, not just what the customer will get, but the low price you're offering.
For example, by offering "Get our 3 best selling games for only Rp. 50,000, Offer will end soon." Creating a limited time tripwire can entice visitors to buy your product as soon as possible.
That's information about what tripwire marketing is, you can start using this marketing method to increase sales conversions. This method is quite easy to implement, Simply by setting up a small service/product to attract people to buy it.
Create by Ipadguides in category of Website