How to speed up server application performance using Google PageSpeed ​​Module? Did you know that one of Google's free tools can increase your website speed and VPS performance.
Actually this is an advanced website optimization, because this includes the server side that is used. This method can be applied if you can have access to a server or you can say you have a VPS or dedicated server.
What is PageSpeed ​​Module?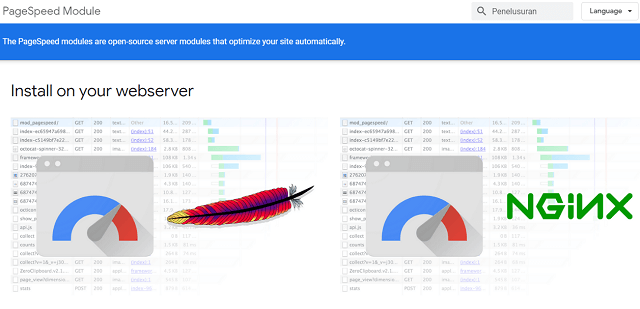 PageSpeed ​​Module is one of the free tools from Google designed to help assess and increase website speed automatically which is open source. PageSpeed ​​itself is an optimization of website speed from the backend side.
The PageSpeed ​​service from Google offers two types of packages for your web server, namely: Apache Modules and Nginx Modules. The Apache module packages are pre-built binaries whereas the Nginx configuration module only consists of source code which you can then build.

Before installing the PageSpeed ​​Module, make sure your server has good performance so that your server responds faster! For that, use VPS X so that the website can be faster and generate more profit
Once you have integrated the PageSpeed ​​Module component on the web server, your website architecture and files will be automatically rewritten for optimal performance. For optimization and configuration everything happens on the backend.
To use the pagespeed tools, at least you understand about creating and reading code. You should learn more about this very useful tool to speed up websites.
If
the use of the PageSpeed ​​Module aims to increase website speed, and maybe you already know about PageSpeed ​​Insight, then what's the difference?
Page Speed ​​Module
and PageSpeed ​​Insights?
The difference between Pagespeed Module & Pagespeed Insight
Maybe some of you are confused between PageSpeed ​​Module and PageSpeed ​​Insights. Even though they have almost the same name, they are very different.
If
you have previously read about the explanation of the Google PageSpeed ​​Module, if these tools discuss website optimization from the backend side and allow optimization without any changes to the website content..

While PageSpeed ​​Insights provides analysis and suggestions for front-end changes you can make to reduce the overall size of web pages and improve website load speed performance.
Another difference lies in how to run the two tools. If PageSpeed ​​Insight only pastes the website url to see insights from the website that will be scrambled.
As for the PageSpeed ​​Module, you have to understand how to apply the module to the web server architecture to use the Module, so you should at least understand the basic frontend.
id="manfaat-menggunakan-pagespeed-module">Benefits of using Pagespeed Module

You can use Google PageSpeed ​​Insight to find out what to do to optimize your website. By using this module you can solve website speed problems that are obtained from PageSpeed ​​Insights automatically.

From there you will know that by using these tools, of course, you will get extraordinary benefits, namely the results of increased website speed.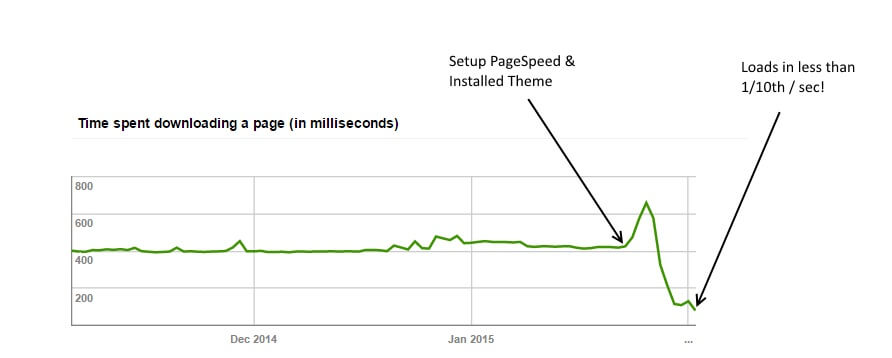 Based on data revealed by Moz, this module really helps increase website speed. If you look at the image data that has been revealed by MOZ, it shows that the website speed has increased significantly after integrating the module on their server side.
How PageSpeed ​​Module Works
If you want to actually install the Module on your server, you can visit the official website to download the packages and sources according to the web server you are using, whether using Apache or Nginx.
Don't
worry Google makes it very easy with some clearly written and useful documentation, you can access it under the heading "Read Documentation" on the official page of the speed tool.
However the written documentation is intended for developers, so you should be prepared for a how-to guide that isn't exactly step-by-step with visual references.
We recommend that you learn how to implement it on a test server before you actually deploy it on your main server. You too, check Google's release notes for the PageSpeed ​​Module and log into your PageSpeed ​​GitHub account for information on issues or other issues.
Create by Ipadguides in category of Website