For users of the latest Microsoft operating system, namely Windows 10, you may often encounter conditions where you have to enter safe mode. I don't know what the problem is, maybe a damaged registry, an empty operating system and so on until you have to boot in Windows 10 safe mode.
Other factors that also cause users to enter via Safe Mode include, for example, when they are suspicious of the condition of a computer that may be exposed to malware, so it must be cleaned in safe mode using an antivirus.
The problem is that Windows 10 has a slightly different interface when compared to a number of previous operating systems such as XP and 7. Because infrastructure-wise, Windows has very fast boot timings.
So it's not surprising that owners of computer or laptop devices using Windows 10 sometimes fail to enter safe mode when they are about to boot. Well, here through ITPro we show you how to boot in safe mode on Windows 10!

What is Safe Mode?
Safe Mode is a condition when your computer is in a minimalistic situation. Do not use a number of devices that are secondary to work. Like networking, it will usually be disabled to prevent the entry of viruses and damage to the registry through further ads.
In
the same condition Safe Mode will only activate a few crucial drivers, even if you remember, Safe Mode for Windows XP doesn't even activate external VGA and makes the screen look sluggish.
How to Boot in Safe Mode On Windows 10?
From the start button that uses the Windows icon, then go to the gear icon which goes to the settings menu, go to Update and Security, then select Recovery.
When
the Advance option appears, you select Restart Now. When the computer has restarted, you will be directed to the Choose and Option screen, where there is an option, namely Troubleshoot – Advanced Option – Startup Settings – Restart.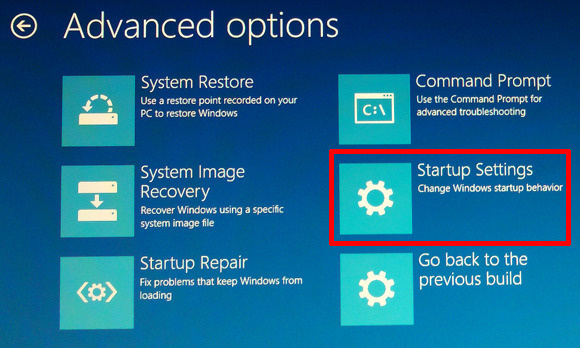 Your computer will restart again, where after restarting, you will later get the option to startup using Safe Mode, or Safe Mode with Networking.
After Entering Safe Mode
Later when you are in Safe Mode, you will be able to start accessing and identify some problems that arise due to a number of causes. Such as viruses, malware, and so on.

A number of antiviruses such as Avira, for example, usually use Safe Mode for cleaning mode because Safe Mode will deactivate a number of systems so that during the virus cleaning moment, no active system or registry is swept along.
Create
by
Ipadguides
in category of
Website